You've finally joined Twitter and signed up for an account. It's time to start Tweeting!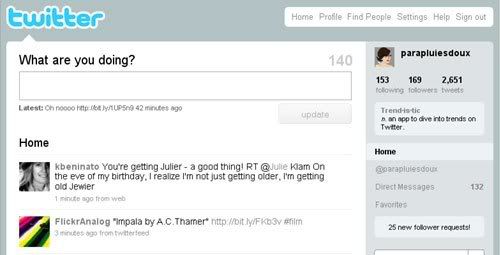 This is your Home Page.

Direct your cursor to the text box at the top of the page. You want to type in the area that asks
WHAT ARE YOU DOING?

Type your Tweet in the text box.
Note the number at the top right of the text box. Twitter will help you count characters as you type. I have 46 of 140 characters remaining.

When you are satisfied with your Tweet,
click UPDATE
or assertively hit the
ENTER
key.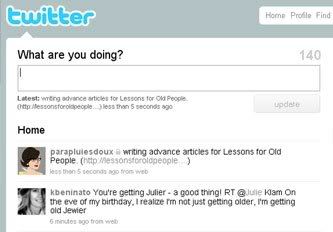 After a successful update, the Tweet will appear in your timeline. Look, there it is!
Now that you know HOW to Tweet, be sure to read
this guide by Maggie Mason for

The Morning News

to help keep your Twitter etiquette in check
.