This week we've learned how to sign up, sign in, and post a Tweet. Now I'll show you how to reply to a Tweet.
Before we begin you will want to
turn on your computer
and
sign in to Twitter
.
Below is a screenshot of my Twitter homepage. For this lesson, I want to reply to
@iexitmusic
's Tweet. @iexitmusic is my good friend
Christina
, who is also authorized as an author for this blog.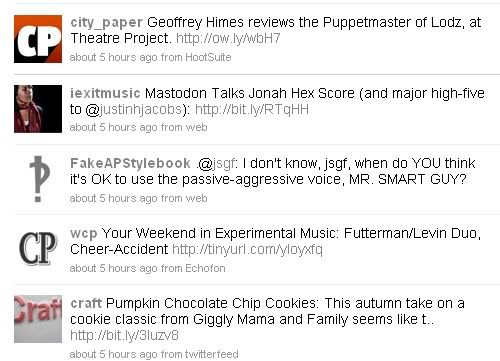 If I move my cursor over the left end of Christina's Tweet, a small grey arrow will appear.
Click the arrow.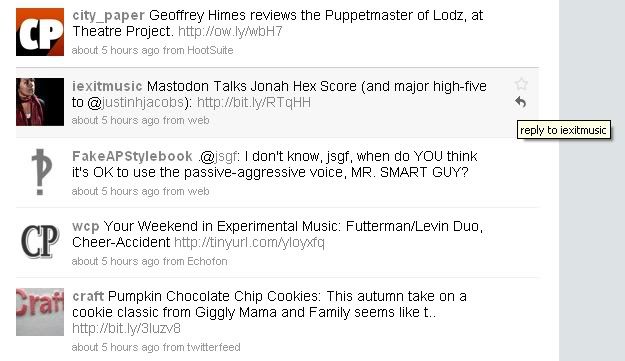 Twitter has put Christina's name in the box at the top of the page, as you'll see below. When my reply posts to Twitter's timeline, it will include a link to Christina's specific Tweet.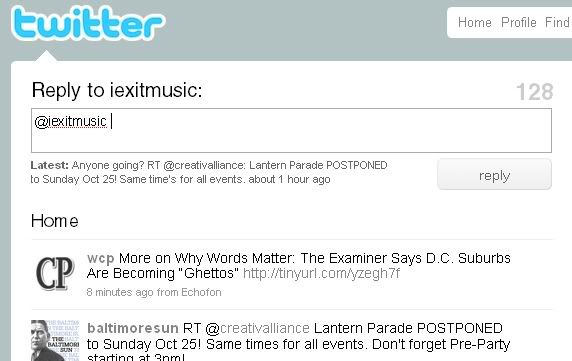 After you've clicked the arrow and given the Twitter user's name,
provide the content of your reply
. For this example I said I'm a fan of Mastodon.
After completing your message,
click REPLY
: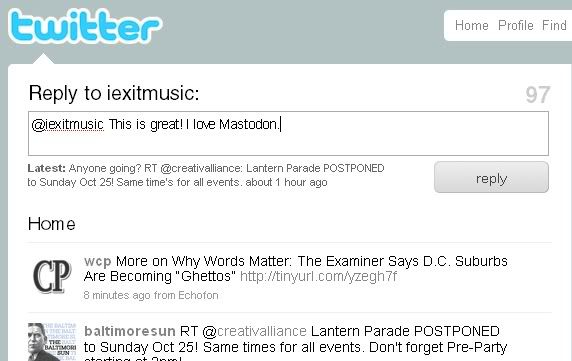 After you click Reply, Twitter will post your Tweet and it will appear in the timeline.