Oh, crap, you there's a critical typo in your Tweet! You can't edit Tweets, but you can delete Tweets. Here's how:

FIND the Tweet you want to delete in your Twitter feed. Note that when you hover your mouse over your Tweet you see a small star and a trash can.

CLICK the trash can
.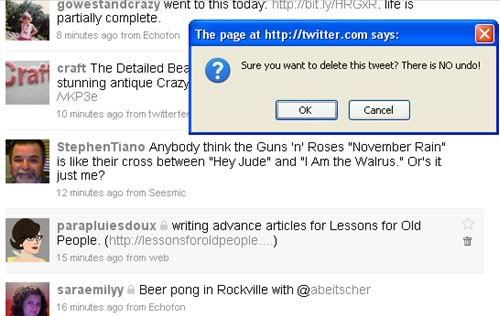 OH CRAP.
Are you sure?
Twitter is concerned. Note Twitter's concern that this can not be undone.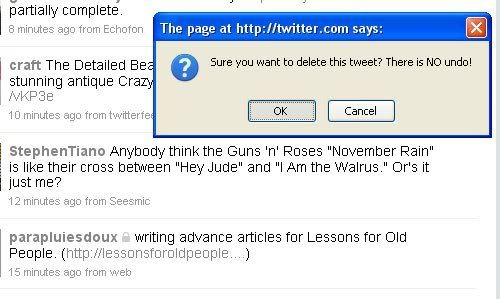 You're sure?
CLICK OK.
Good job! Your Tweet is deleted.