I can't believe I wrote all of those
Twitter manuals
and forgot to tell Old People how to add a friend to their Twitter feeds. I'm sorry, Old People! Allow me to rectify the situation: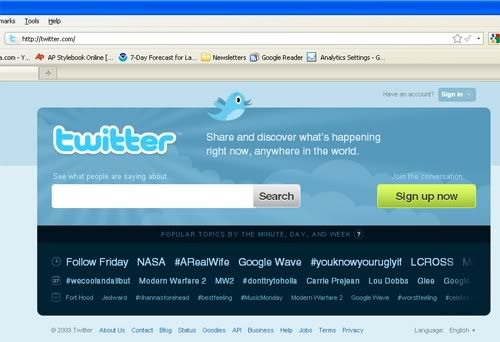 1. Turn on your computer. Open your browser. Direct your browser to
www.twitter.com.
Log-in to your account
.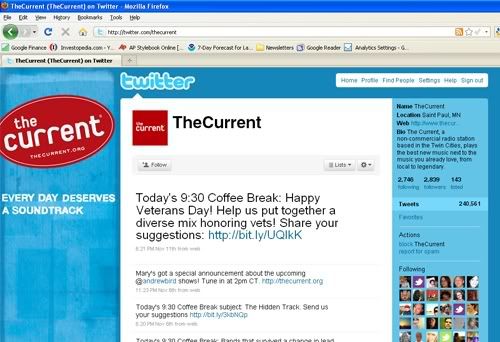 For the purposes of this exercise, I wanted to make sure I was adding someone I wasn't following, and someone I
wanted
to follow. Good news! I haven't been dutifully following
The Current
, a radio station related to Minnesota Public Radio. I am an otherwise devoted listener, so today you get to watch me add
@

TheCurrent
.
2.
Find the user you want to follow.
You may need to search this person. (You can search through Twitter or try typing the user's name + twitter in an Internet search.)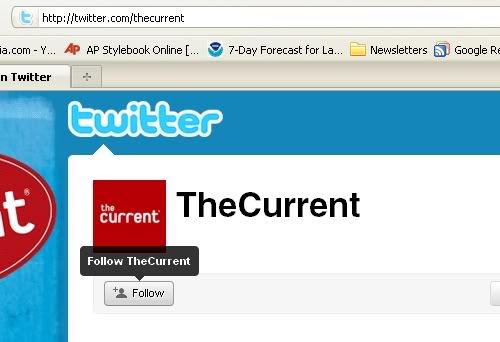 3. When you've found the account you want to add, you'll see a small button below the account's name.
The button says FOLLOW.
If your cursor hovers over the button, a pop-up bubble will appear, as seen above.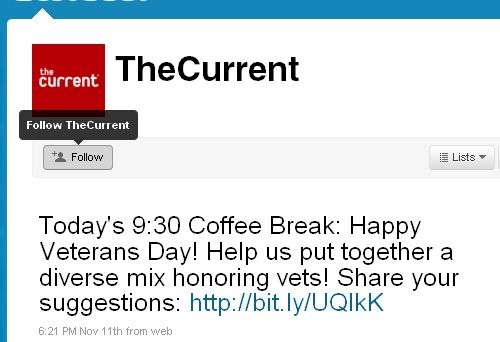 4.
Click FOLLOW.
5. After you click the button Twitter will add the account to your friends' feed. You will immediately see a confirmation. The above graphic will display when you have successfully clicked the follow button. You will see the green
check mark
and FOLLOWING indicator on other accounts you are following.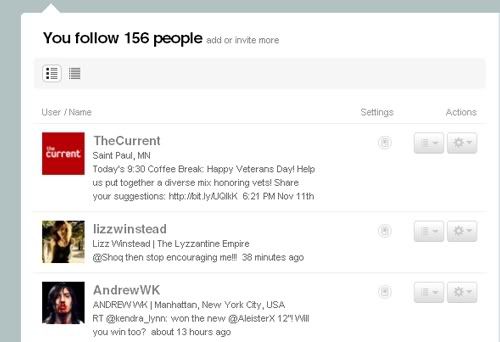 6. Now that I'm following @
TheCurrent
I can see the account listed in my list of followers. You can check your followers at
www.twitter.com/following
. @TheCurrent is at the top of my list because it is the account I've added most recently. Likewise, because I am a nerd, and have been using Twitter for more than two years, I'm listed at the bottom of my friends' follow lists. You can confirm that you've added a follower by checking your following list.